When it is time to replace your roof you will want to hire a roofing contractor with the skill and knowledge to install whatever roof you have selected for your home. Finding that roofing contractor can be a daunting task if you don't know of one. Asking your family or friends for the name of a good roofing contractor is a good source for finding one. After all, your family and friends would not refer you to anyone they had a bad experience with. Checking with the Better Business Bureau, Angie's List, roofing material manufactures and the Roofing Contractors Association are also good tools in the aid of finding a good roofing contractor. You could go to the web and search for a roofing contractor in your area but you will need to do your research to verify the contractors credibility.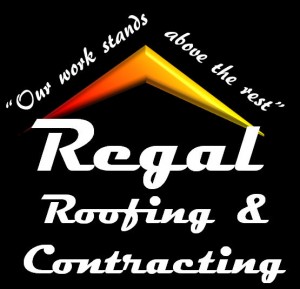 The cost to do business as a roofing contractor is not as cheap as one might think. Contractors liability insurance, state industrial insurance, business and operating taxes, licenses and equipment all add up. The one man operation, often referred to as "Chuck in the Truck", thinks he's immune to all this overhead but in reality he is avoiding the real cost of doing business and will eventually go out of business. This is not the contractor you want to hire as he more than likely will not be around if there ever is a problem with the roof he installed for you. The legitimate contractor is the one who employes a competent work force and pays all the associated costs to do business. This is the type of contractor that will be around for many years to come.
Regal Roofing & Contracting is a legitimate contractor with the skill and the knowledge to perform the job right the first time. Regal Roofing & Contracting employes a skilled workforce with management that has over 30 years in the roofing industry and construction trades. Contact Regal Roofing & Contracting for your next roofing or skylight project.