As a homeowner you will be faced with the daunting task of choosing a roofing contractor to replace or repair your roof at least once in your lifetime. The roof is one of the most important attributes of protecting your home. It only makes sense to hire a professional contractor who is competent and has your best interest in mind. I will give you the basic understanding so that you can make the best informed choice when you need to have some roofing done.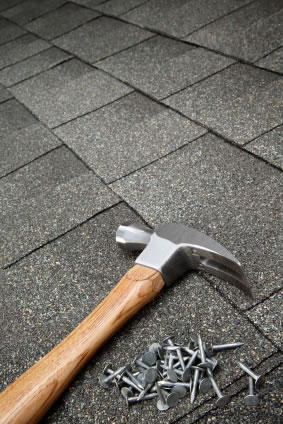 You want to first choose three licensed, bonded and insured roofing contractors to provide you with an estimate to perform the work. Why three contractors you might ask? Well having three estimates to compare should give you a good idea of the cost and scope of work for the project. You can obtain more estimates but just be prepared to add a great deal of confusion to the rest of the selection process. Usually a friend or family member can give you a good referral if they have had a good experience with a roofing contractor. This would be a great start but what if your friends and family have not had any luck themselves finding a good reliable contractor? Try looking for a contractor on your local Better Business Bureau website. A Better Business Bureau accredited company has to meet certain criteria that would make them a good candidate to finding a legitimate contractor. Angie's List can be of some use if you don't mind paying to become a member. Doing a search on the internet for a local roofing contractor will give you many choices. Finding companies on the internet weeds out the guy doing work out of the back of his truck but will require some more research to qualify those chosen contractors. Be sure to check the licensing status of any contractor you choose through the Department of Labor & Industries and the Department of Revenue to be sure they are a legitimate company. Hiring a contractor that is not legitimate gives you no recourse in the event of any problems that may arise. Doing your research on the contractors you choose beforehand can save you a lot of grief.
Call each of the contractors you have selected and speak to them personally to schedule a site visit. These contractors should offer a free roofing quote if your roof is not too steep and difficult to do a proper inspection and roof measure. It is important for you to meet with each contractor face to face so that you can decide if their personality gives you any indications as to their character. It is a good idea to have all your questions written out and ask each contractor the same questions. The contractor's answers will also help you decide which contractor to choose. At this time avoid the contractor that wants to have you sign any contract before you have had a chance to examine the other contractor's written estimates. High pressure sales techniques won't help you make the best informed decision.
Once you have received all your bids it is time to understand what the contractor's are quoting. If you have read this far in my post I will assume you are looking for a quality job at a fair price. Before you look at the bottom line in the quotes, look at the proposed scope of work from each bid so that you know what you are paying for. If the contractor only gave you a price be sure to call that contractor and have them provide a written scope of work. The idea is to be able to compare apples to apples. An example of this idea is if one contractor specifies a lesser grade product or doesn't even list the product, then his price might reflect it by being cheaper than the other contractors. If you are not sure of what any of the specifications mean then call the contractor to help you understand or if you like to research, you can visit any roofing manufacture website and obtain answers there. Once you have compared the bids you can now look at the pricing of each. If all the contractors have proposed the same thing and the costs are within a tolerable amount of one another then the choice should be made from your how you felt when you met with the contractor. If one price is a thousand dollars or more below the rest of the bids then you might assume this contractor is not legitimately paying his "costs of doing business". If this is the case then throw out that low bid and select the next contractor. A bid that is much higher just means you are paying for the large overhead cost such as radio and tv advertising. The middle contractor tends to be the contractor that is capable of providing a quality job at a fair price.
Stay tuned for the next part of this topic. I will help you finish the selection process by giving you some helpful tips.